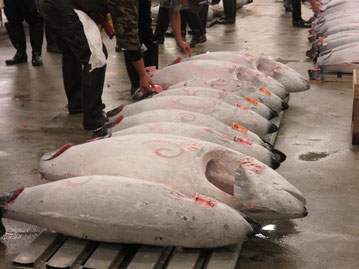 The announcement has been made that the popular tuna auctions at Tsukiji Market will not be open to the public from December 1st to January 16th, 2016.

The metropolitan market cites "operational and safety reasons" for the temporary closure as business volumes peak during this period and traffic becomes hectic in and around the market.

Visitors will still be able to visit the intermediate wholesale zone after 9am, and the shops and restaurants will be open per normal hours.