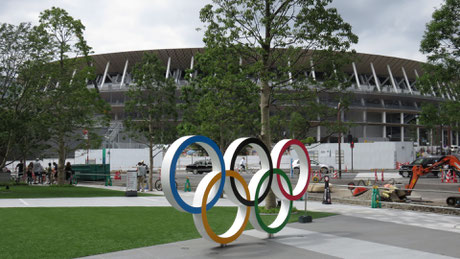 With approximately one year remaining until the opening of the 2020 Summer Games, the new National Stadium in Shinjuku is about 90% complete.
Earlier this month, the media got a glimpse of the inside, where about 45,000 of the 60,000 seats have already been installed.
The public can get a good view of the exterior from the Japan Sports Olympic Square (pictured), located at 4-2 Kasumigaokamachi, Shinjuku-ku.
On September 14, the Japan Olympic Museum will be opening on the site of the Olympic Square, and the stadium is scheduled to be completed by November of this year.
The first major sporting event at the new stadium will be the Soccer Emperor's Cup final game, scheduled for January 1st, 2020.