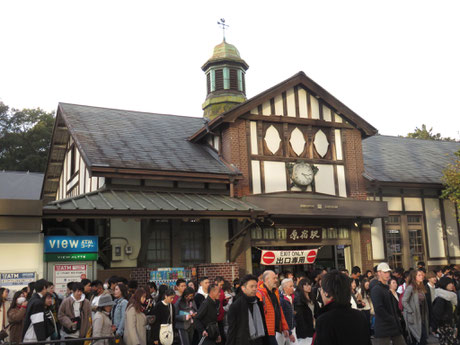 East Japan Railway Co. (JR East) announced that the current station building for Harajuku Station will be torn down once the Olympics and Paralympics are finished in 2020.
The company cited that the wooden building completed in 1924 does not meet the current fire regulations. What began as a tiny station next to the Meiji Shrine,  daily users are now up to 75,000 people per day and the historic building is no longer  suitable in handling the heavy traffic. A new building to be completed in spring 2020 will take over the station function.
There were hopes the old station could be preserved as a landmark, or at least relocated to an adjacent location, but JR East officially ruled this option out in the press release.