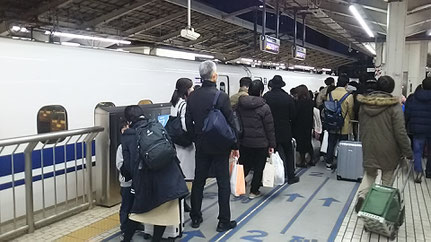 Effective May 20th, passengers wishing to bring  items with overall dimensions of over 160 cm into the Shinkansen running on the Tokaido-Sanyo route (Nozomi/Hikari/Kodama/Mizuho/Sakura) will need to reserve space prior to boarding the train.
Passengers with oversize luggage who did not make prior arrangements could be charged 1,000 JPY depending on how strict the train conductors decide to enforce this new rule.
The new requirements do not apply to the northbound Shinkansen operated by JR East, such as Hayabusa or Kagayaki.
Japanese long-distance trains have limited space to store large items. During peak travel times, finding sufficient space for luggage has been a consistent problem.