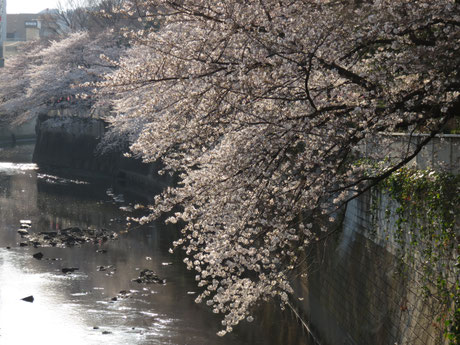 Local weather agencies are predicting the first week of April will be the best timing in Tokyo to see the cherry blossoms.
The timing will be a few days earlier in the city of Shizuoka, about 200km from Tokyo, while people up north in Utsunomiya (roughly 100km north of Tokyo) will have to wait until about April 5th for a best shot.
Projected best viewing times (forecast as of Feb 22):
Tokyo: April 1st to April 8th 
Yokohama: March 31st to April 7
Shizuoka: March 28th to April 4
Utsunomiya: April 5th to April 12
Nagano: April 17th to April 22
Extreme weather in the upcoming weeks could easily alter the schedule by a few days, and a precise forecast is very difficult to make.