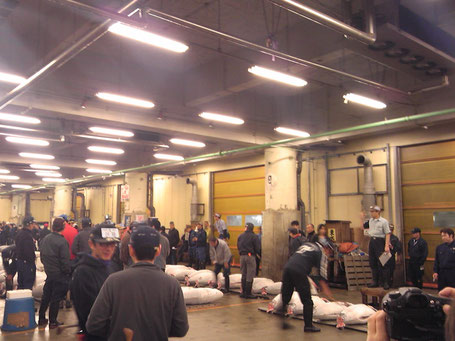 As expected, the Tokyo Metro Government made the announcement that the tuna auctions at the Tsukiji Fish Market will be off-limits to the public during the period when handling volumes reach the peak.
Auctions closed to the public : From Dec 1st to Jan 13th, 2018
Will resume : Jan 15th, 2018 (Jan 14th is a Sunday and the entire market is closed)
Visits to the market itself will still be allowed, including the wholesale zone from after 10am.
Safety and operational issues are given for the temporarily shutout, which has been the case in the busy year-end period since 2014.
Unless there is a drastic reversal of plans, the Tsukiji fish market will close in autumn 2018 and move in to the new Toyosu Market.