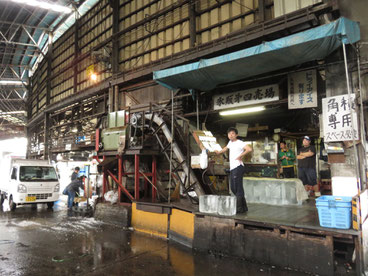 We have been getting reports from multiple sources that the Tsukiji Market is taking a tougher stance on guided tours within the wholesale zone, also known as the "Inner Market". A FAX statement that was released by market officials on April 28th indicate that violators of this order could receive a business suspension order, citing serious safety issues as well as interference with business due to the rise in visitors.
Therefore, until further notice, our tours will only be covering the "outer market" which is more tourist friendly and not affected by this order.
For anyone wanting to visit the wholesale zone on a self-guided tour,  it is possible to do so after 10 am. Photography is strictly banned inside the wholesale zone now, since new measures took into effect December 2016.