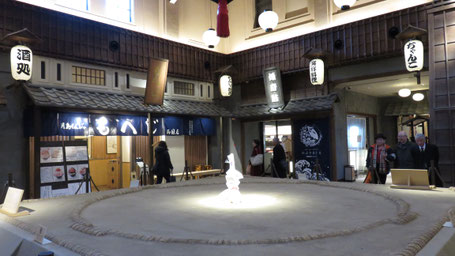 Did you miss the window to see Sumo on your upcoming trip to Tokyo? You might want to head to the new Edo Noren facility that opened late last year in the Ryogoku area, next to the Kokugikan sumo arena.
The facility uses the former Ryogoku Station building completed in 1929 and has an actual-size sumo ring as well as restaurants that serve chanko, a dish sumo wrestlers regularly eat. 
Edo Noren is just outside the gates of the current JR Ryogoku Station and open from 10am to 11:30pm.
http://www.jrtk.jp/edonoren/