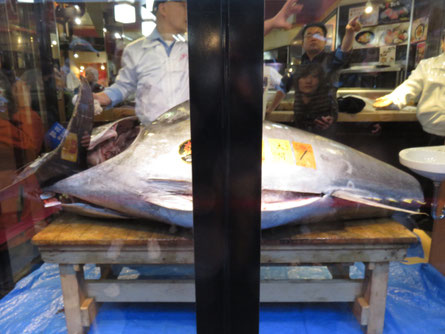 Business resumed at Tokyo's Toyosu Market on the 5th Jan, and the first tuna auction of 2019 saw prices rise to $3.1 million for a 278kg (612 lb) giant bluefin tuna.
The company that runs the restaurant chain Sushizanmai came out as the winners, breaking the previous record they had set in 2013 when they paid $1.3 mil for a 222 kg tuna.
Long queues started to form outside the Sushizanmai restaurant in Tsukiji where the tuna was shipped and served to its customers.
Full information on how you can watch the tuna auctions can be found on our website.