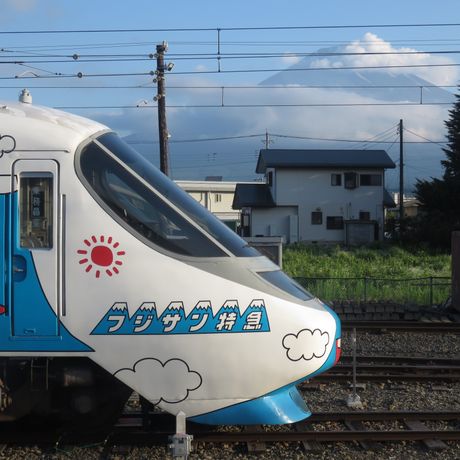 Starting March 16th, JR East will start to run direct trains from Tokyo's Shinjuku Station into the Kawaguchiko region of Mt Fuji.
The "Fuji Kaiyu (Fuji Excursion)" train will depart Shinjuku at 8:30 and 9:30, arriving in Kawaguchiko Station at 10:22 and 11:22 respectively.
Services back to Shinjuku will depart Kawaguchiko at 15:05 and 17:38.
Part of the ride will be covered by the Japan Rail Pass; users will have to pay a separate fee for the second half of the journey between Otsuki and Kawaguchiko which is not covered by the pass.
The direct trains eliminate the need to change trains at Otsuki.
Prior seat assignments will be compulsory for these trains, with sales starting a month before the travel date at any JR ticket office.