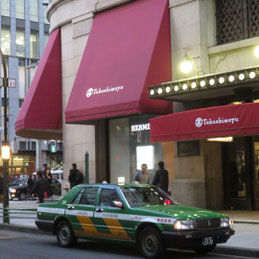 Taxis in Tokyo are known for the high prices but here's good news for visitors who don't want to be pulling their heavy suitcases to the hotel from the nearest train station.
Starting Jan 30th, the minimum fare has been reduced from 730 yen to 410 yen which will be charged for the first 1km.
A ride from Tokyo Station to Nihombashi can be made in the minimum fare while a trip to the Ginza Intersection will cost 570 yen under the new fare structure.
Here's the catch - for longer rides there won't be any reductions and in some cases it might cost slightly more. A ride from Tokyo to Shinjuku station will cost around 2,500 yen, which will be about 100 yen more than the old fare.