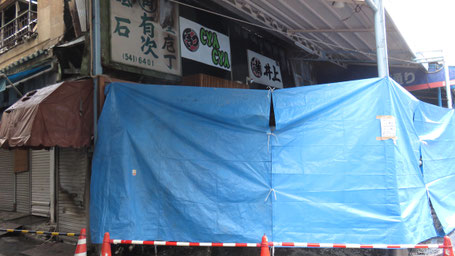 A fire broke out in outer area of Tokyo's Tsukiji Fish Market on August 3rd, damaging about 935 square meters (about 10,000 ft²) and taking firefighters nearly 15 hours to completely extinguish.
The fire started around 5 pm, at a time when most businesses had closed down already, and no injuries were reported.
Among the affected stores include the popular ramen restaurant "Inoue", which news reports indicate could have been the source of the fire. Inoue has been featured in many media articles, including this one in the New York Times. Due to the extent of the damage, it is likely Inoue will have to close for an extended period of time.