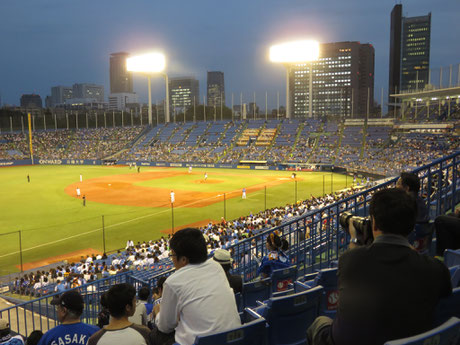 Reports have surfaced in the local media about a major redevelopment project in the Aoyama area that will call for a new baseball and rugby stadium.
The Chichibunomiya Rugby Stadium will be torn down in 2024, and the new Jingu Stadium for baseball will take over its place with completion planned for 2027.
The current Jingu Stadium (pictured) which opened in 1926 will be torn down once the new stadium opens and will be replaced with a new rugby stadium.
The property swap minimizes the impact to the baseball calendar as games on the pro and collegiate levels are played almost all year long.
There are no details on the design or capacity of the new ballpark, but the developers appear to want to include add a hotel adjacent to the stadium.